Hello Punny People! 
I present to you the puniest and wittiest gift guide there ever was! These products are perfect for your mom, your bestie, and to treat yourself!    
The featured brands are sharing laughter and spreading joy through their clever product names, product descriptions and social content! I love how each of these brands is choosing to be quirky and humorous while also informing their customers about their products. Each business has a unique story I've tried to capture here in this Guide, I encourage you to visit their websites and follow them on social to learn more. 
Oh, and of course I made my own pun out of each of these! :) 
1) Knickey
Meet Knickey, a womens underwear brand offering the best basic briefs from certified organic cotton. Making organic the everyday option through elevated, affordable intimates, Knickey is for the woke woman who seeks comfort, durability, and certified sustainability. If you take a look at the color options you'll notice a few punny names! 
Name of Product: High-Rise Brief in Beach Bum
Cost: $12 
Where people can buy: knickey.com
Pun & Fun Facts: Knickey has donated thousands of pairs of undies to women in need through our partnership with the Bowery Mission - because underwear is the least donated item, but the most needed at shelters everywhere.   
While I like big puns and I cannot lie. They like your butt and they cannot lie. Bottoms up to you Knickey!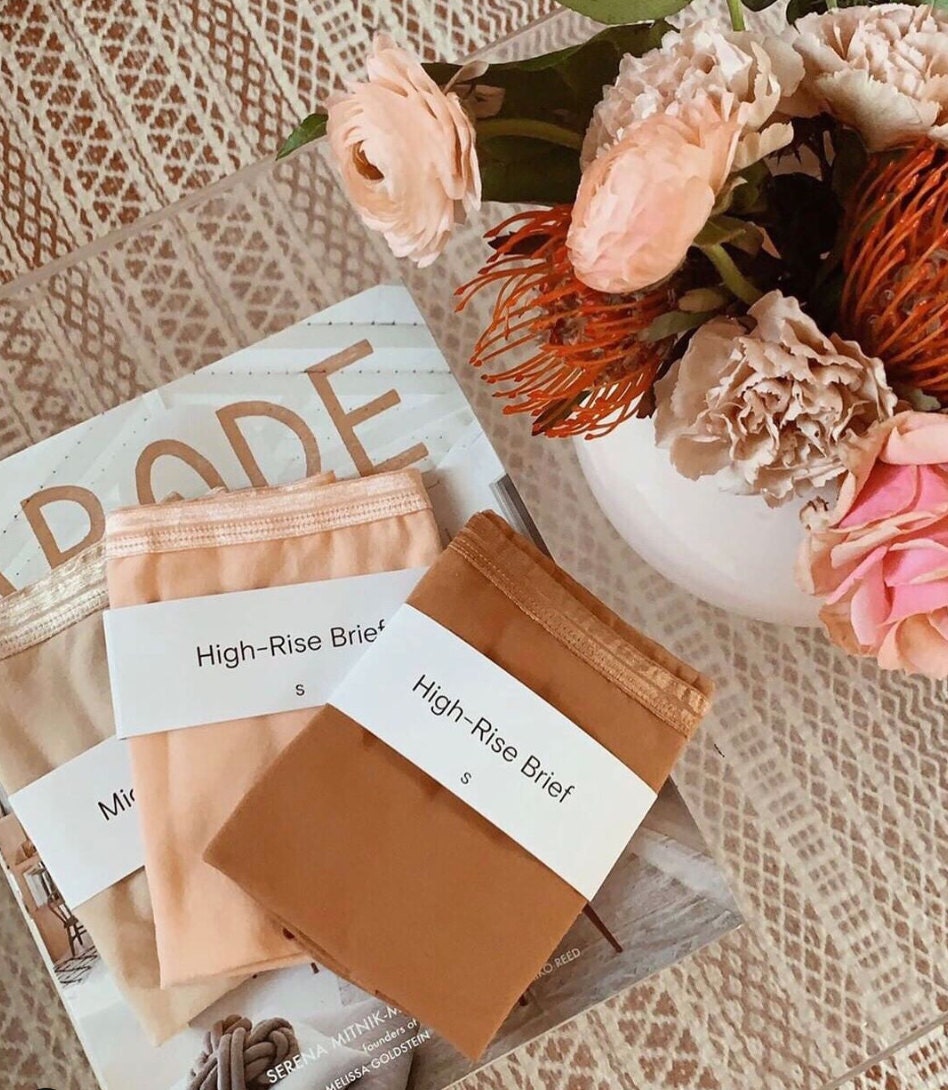 Instagram: @nickeyofficial
2) blankbox    
Meet blankbox, the first 'ready to gift' gift box; think everything you need to give a chic, custom gift...without the actual gift. Their gift boxes make it easy + elevated to create a memorable moment! Their boxes have no visible blankbox branding, so are designed to be kept as home decor, keepsake or storage boxes, or a re-gift box! 
Name of Product: checker me out, marbleous, darling + at first blush 
Cost: $26 
Where people can buy: https://blankboxnyc.com/shop/ 
Pun & Fun Facts: One of the co-founders said "the name 'blankbox' came to me in the middle of the night - not kidding, 3am and I shot up in bed like a crazy person. the name itself is punny because blankbox is truly 'a ____ box', where you fill in the blank".    
I'm trying to think my own pun to share but I'm drawing a blank.  Checker me out, marbleous, darling + at first blush come on… it does not get more punny than this!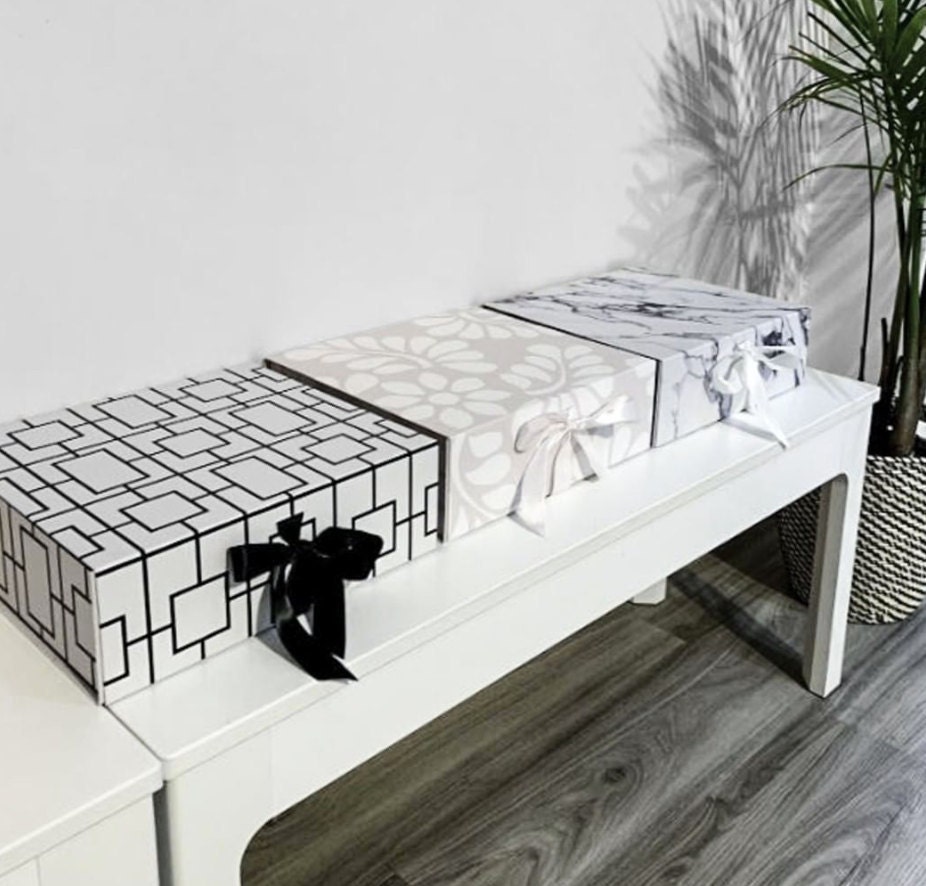 Instagram: @blankboxnyc
Meet Jiggy, new female-founded, direct-to-consumer puzzle company that's reinventing the humble jigsaw puzzle. Featuring art by emerging female artists, sustainable and elevated packaging, and specially formulated puzzle glue, JIGGY puzzles are art - in pieces.  
Name of Product: JIGGY 
Cost: $40-48 
Where people can buy: jiggypuzzles.com 
Pun & Fun Facts: The founder completed all 6 of the puzzles in one weekend in a total puzzling blitz! 
These puzzles are the perfect gift for someone who has a PIECE of your heart. And let's just address the elephant in the room… Let's get jiggy with it! (thank you Will Smith).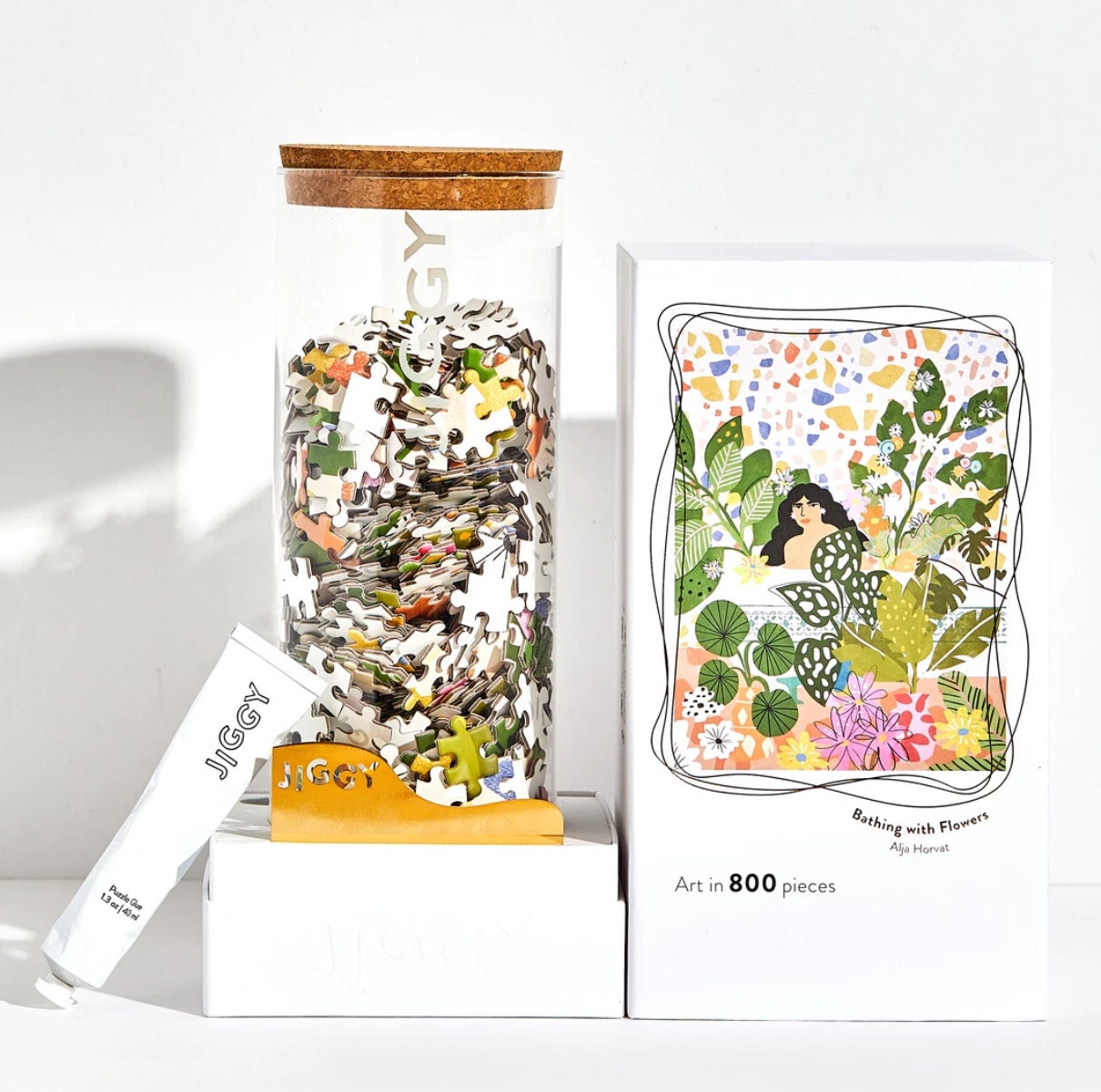 Instagram: @jiggypuzzles
4) Tini Lux   
Meet Tini Lux, they are raising the bar on fashion jewelry standards by using metals that are non-reactive with the human body. Their earrings are not only chic - they are also designed specifically for sensitive ears (so no more itching, swelling, or irritation).   
Name of Product: Raise the Bar Earrings 
Cost: $65 
Where people can buy: https://tinilux.com/
Pun & Fun Facts: They donate a portion of every sale to Initiative: Eau, a non-profit organization focused on bringing clean drinking water to developing urban areas.    
I think these earrings are unBARievably chic and a necessity if you're like me and have sensitive ears.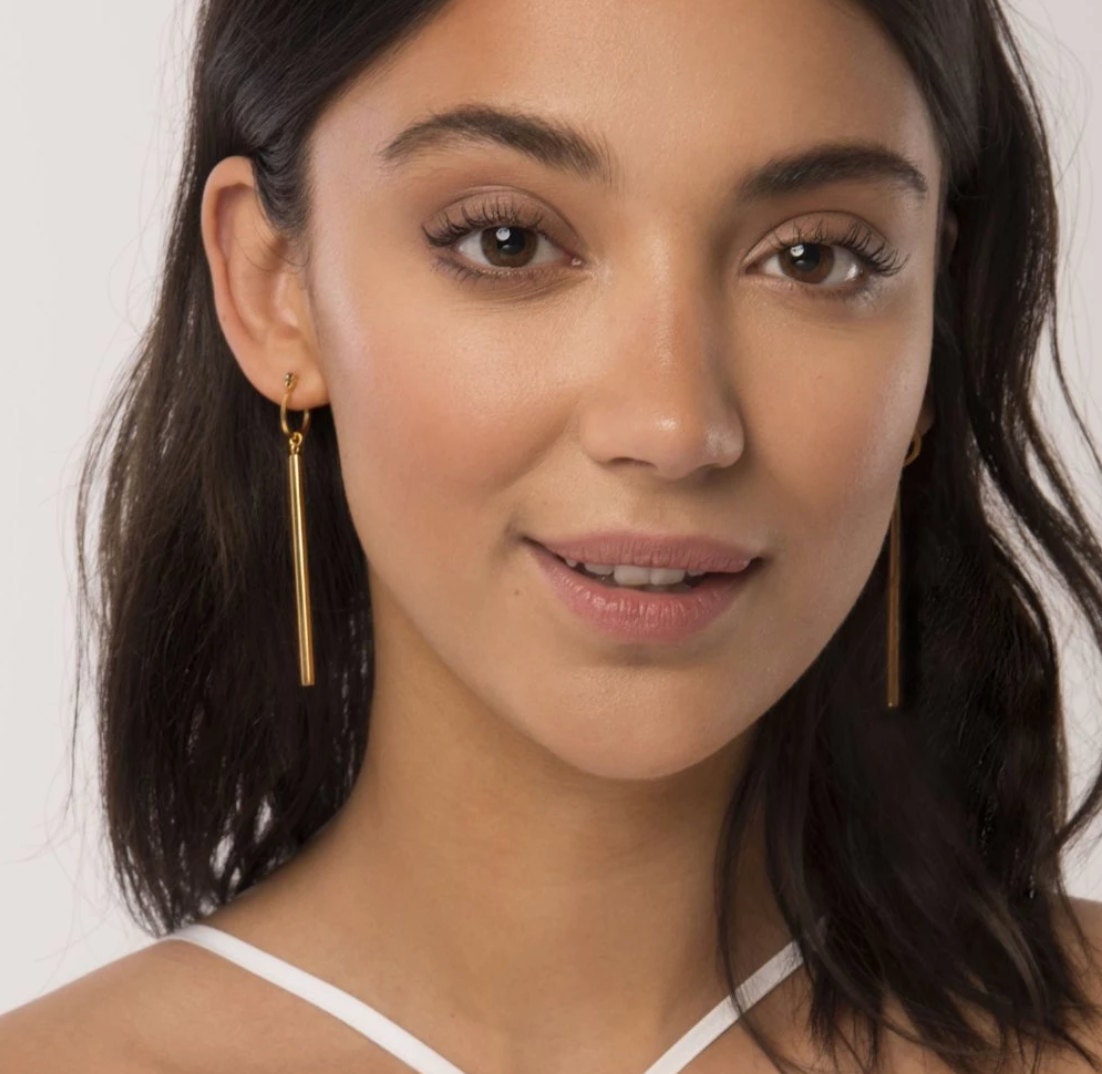 Instagram: @tiniluxjewelry
Meet Cant Clutch This, a month-to-month subscription that delivers a new (and exclusive!) clutch straight to your door each month, designed by Kelly of Studio DIY!  
Name of Product: Christmas Tree Clutch 
Cost: $39.99 
Where you can buy: https://cantclutchthisshop.com/ 
Pun & Fun Facts: Each clutch comes with the option to add on matching accessories! The Christmas Tree Clutch has a cute set of pins available as ornaments!    
Your friends are in for a real TREEat if you choose to gift them this! Also again let's address the song you're all singing, can't touch this!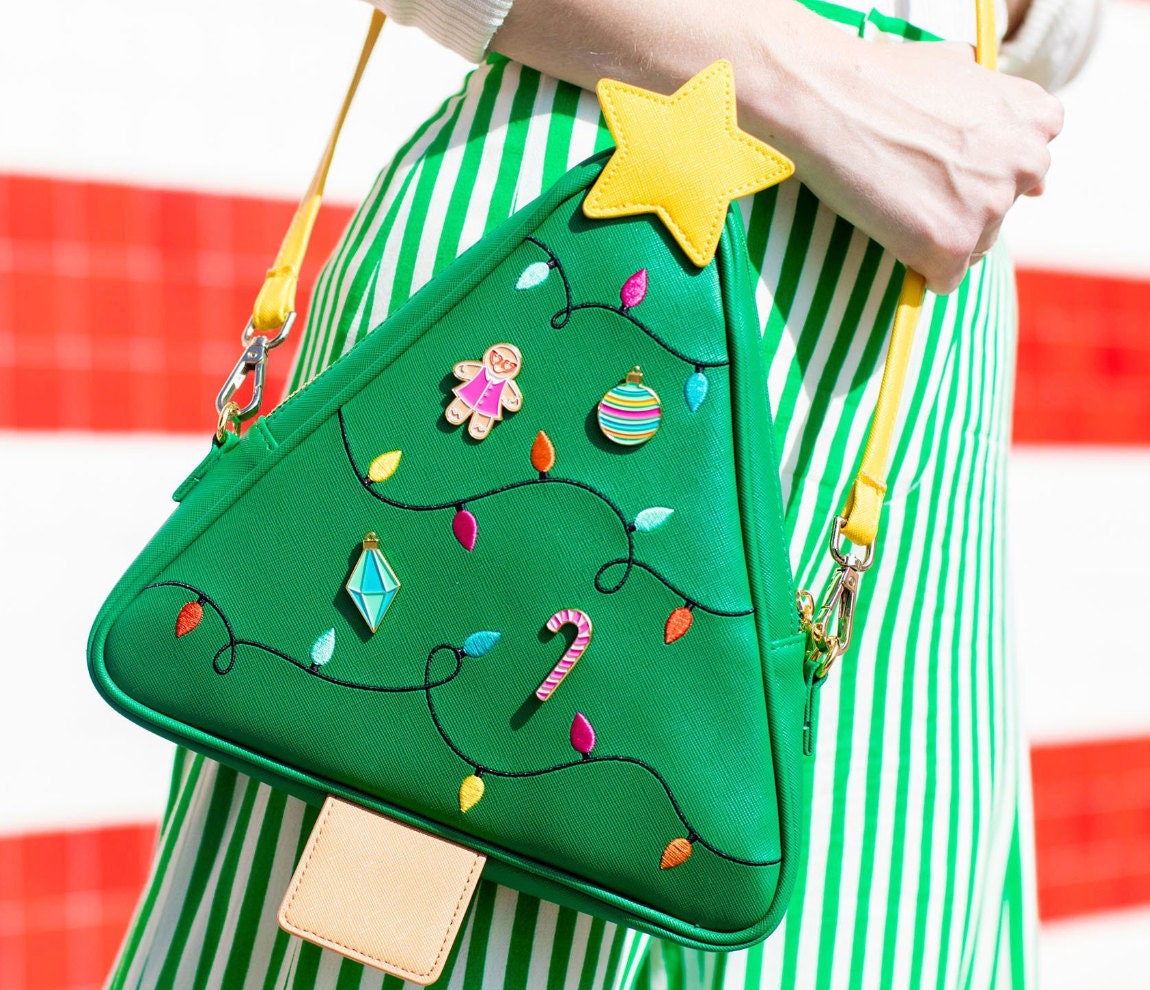 Instagram: @cantclutchthis
Meet Bugle Call Coffee, a military family-owned coffee roastery. All of their coffees are carefully selected, roasted, blended, and shipped next-day to bring you the freshest cup possible. You can enjoy our beans by the bag or sign up for a subscription to try a variety of coffees from around the world and have first access to new arrivals!  
Name of Product: Morning Formation Blend  
Cost: $12.50 
Where you can buy: https://www.buglecallcoffee.com/collections
Pun & Fun Facts: The owner is a military spouse and similar to myself she hopes to use her business to emphasize and support the work that is done by other military-owned businesses.  
Also, be sure to follow them on Instagram to check out their use of coffee puns in their captions! Chai love coffee a latte ;)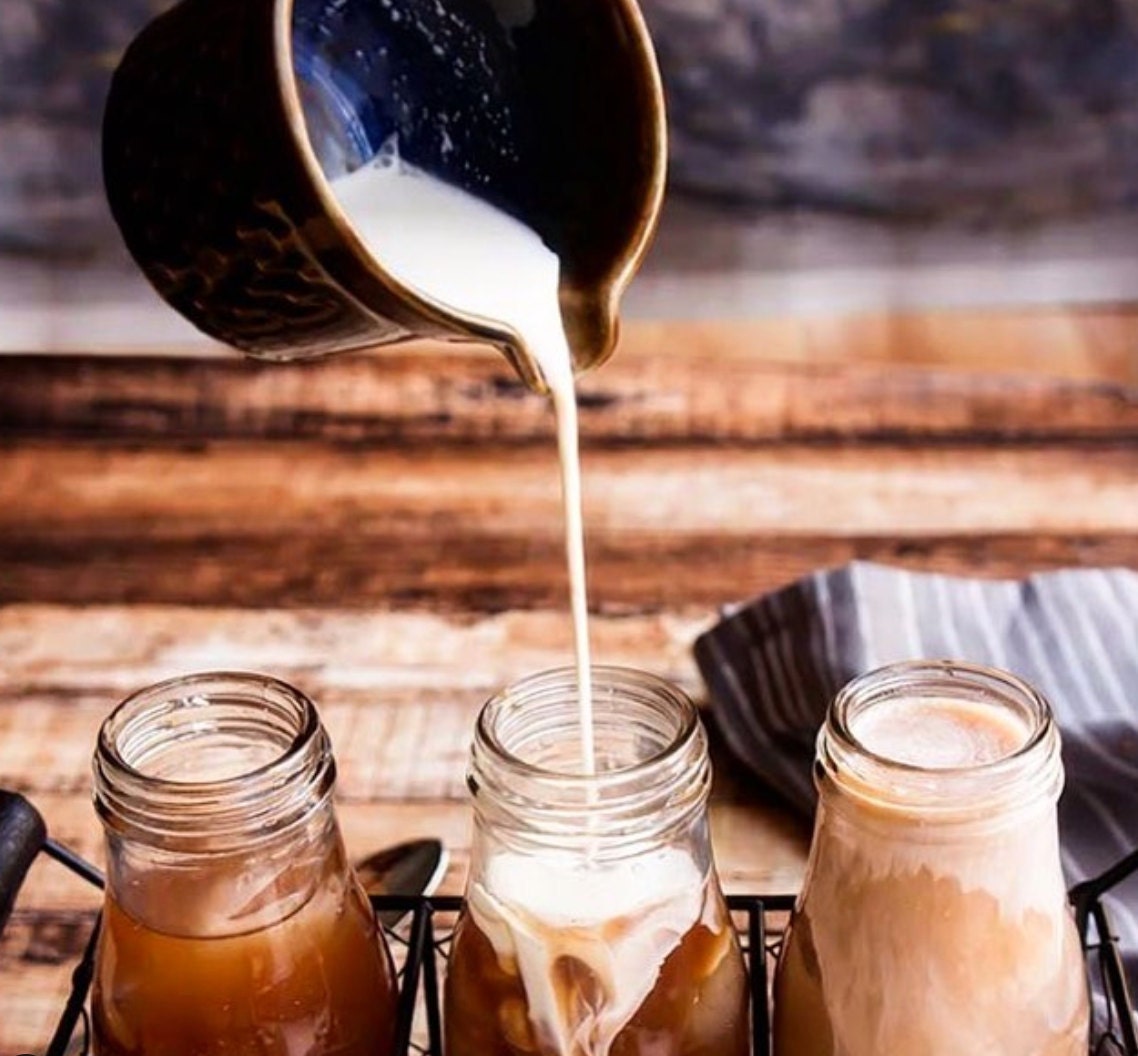 Instagram: @buglecallcoffee
I hope you loved this selection and giggle at the product names, descriptions and social content as much as I loved putting this together! If you know of anyone who would be perfect for the next gift guide, please send them my way!    
Don't forget to go find the perfect card for each of these gifts at acouplepuns.com.

Happy HoliYAYs! 
  xx- Angelica